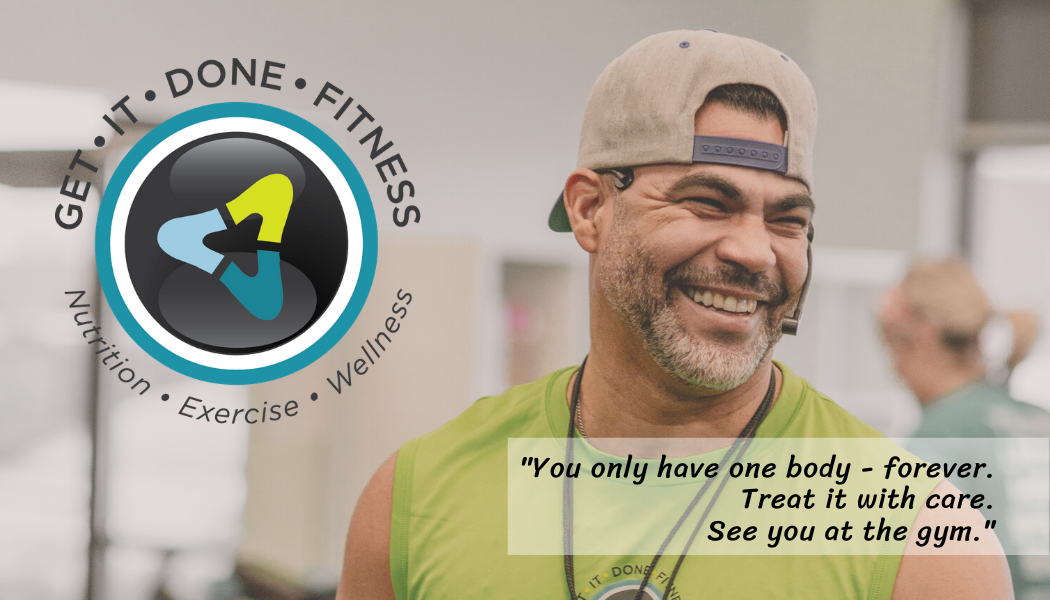 Jose Lara
Hola, my name is Jose, and I'm originally from the Dominican Republic. I am the owner of Get It Done Fitness and lead instructor and have been in the fitness industry for over 25 years now. I hold a degree in Education along with multiple fitness certifications from NASM/ACE worldwide accredited organizations. I have been blessed with many clients/members over the years and I love, love, love what I do. I wouldn't trade it for anything! It is my passion and everyday I am excited to go to work. My calling is to help as many as I can for as long as I can and give them hope, health, and motivate them with the best of my abilities, my flaws and all human imperfections. Judging no one and accepting everyone as we all are in this together. I am happy and looking forward to work with you!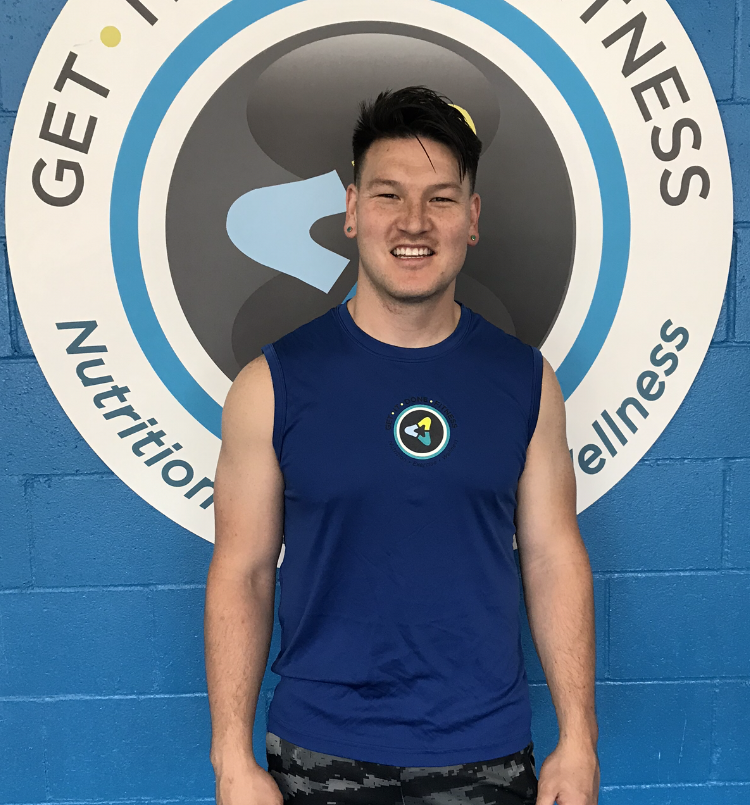 Josiah
Meet Josiah! Originally from California, he is a NASM Certified Personal Trainer and fitness enthusiast. As an adolescent and teen, he was an active student athlete playing both baseball and football for more than 10 years competitively. After working out and training through sports, and individually, he has found a passion and desire for health and fitness. His objective is to help others find a healthy balance of living by incorporating fitness, healthy nutrition, and sleep into their daily life.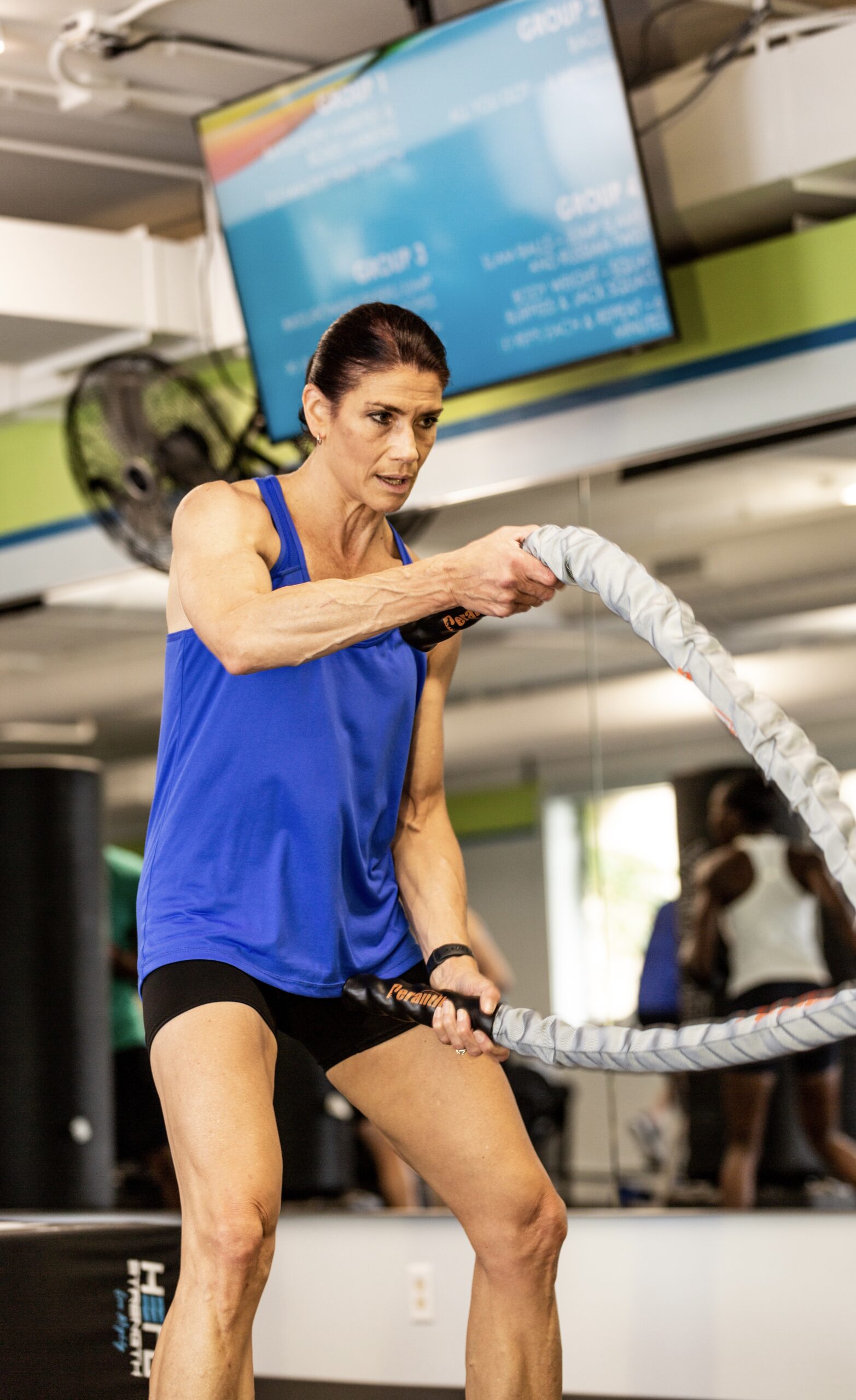 Lorie J.
Hi! My name is Lorie. My fitness journey started in 2014 during my own struggle with losing weight. I turned to a local gym and learned the value of having a fitness coach who would listen, teach, encourage and push me beyond what I thought I could do. I found a fire in me and a passion for fitness that has continued to burn! Jose and Get It Done Fitness have taken my love for health and fitness to a new level and I'm excited to be a part of their coaching staff. My hope is that I'll be able to translate that passion to other members of GIDF. I believe it's my job to encourage and push people beyond what they think they can do; however, they need to bring the mindset and desire to change and be disciplined.
One of my favorite quotes from Thomas A. Edison is "If we all did the things we are really capable of doing, we would literally astound ourselves."
With that in mind, I believe every person can be successful in hitting their fitness goals. You're all stronger than you think you are! Let's Get it Done!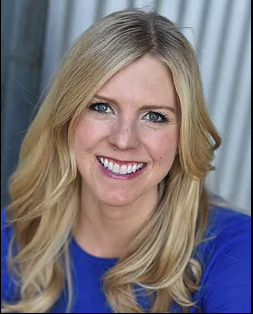 Bobbi Horner
Licensed, registered dietitian and certified personal trainer with a knack for guiding even the toughest clients to achieve nutritional, health and fitness success. Draw on deep clinical, food and fitness background, a never-ending thirst for latest scientific knowledge, and combine with a compassionate approach when designing and implementing nutrition programs.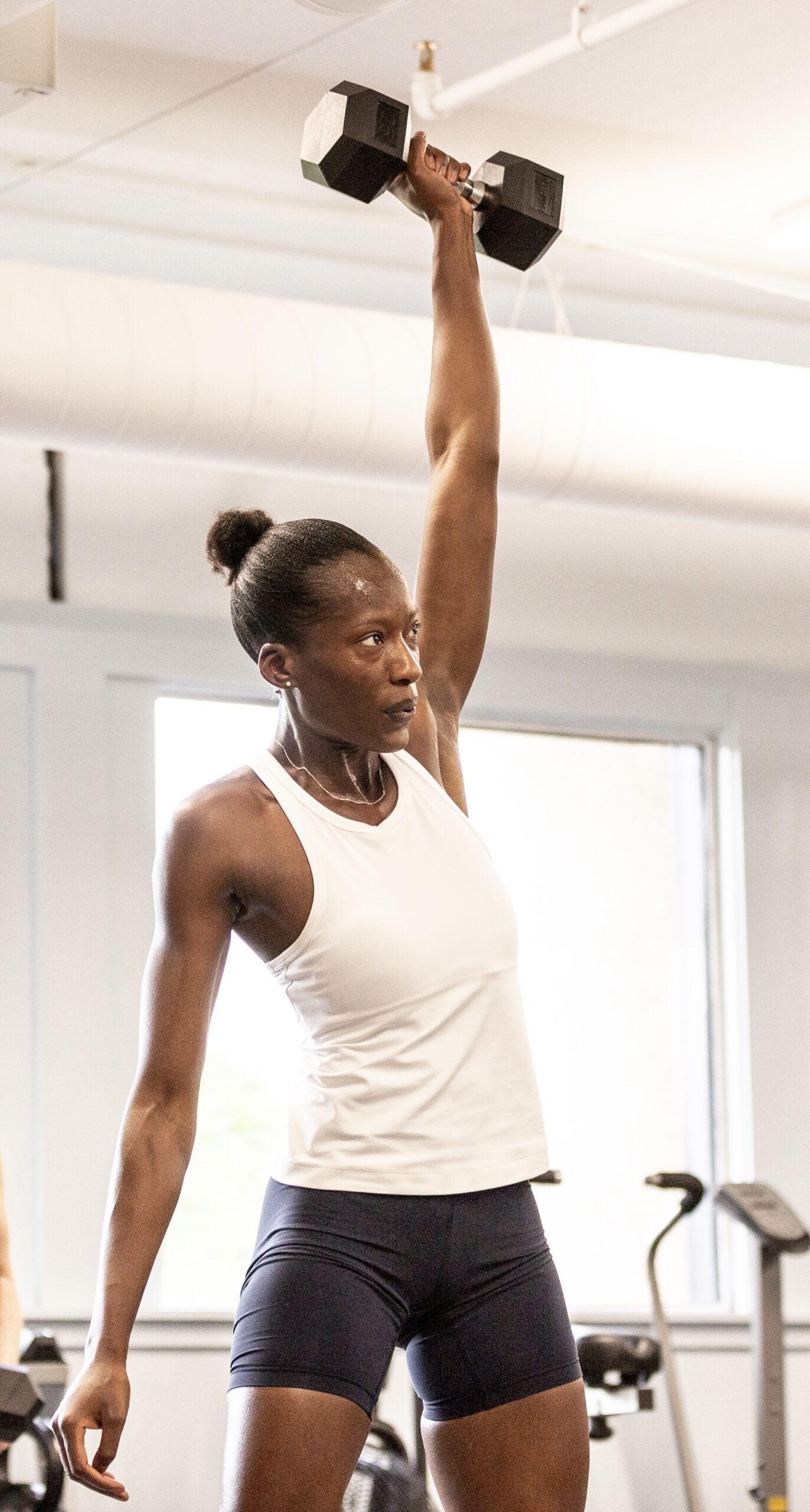 Diana N.
Hello everyone, My name is Diana! Certified Personal Trainer through NASM. Graduated College with my degree in Social Work! I love helping people and seeing people do great for themselves. I have been working out and staying physically active throughout high school and college. My love for Fitness and Health is what led to get my training certification. I believe that we are all capable of being the best that we can be; by making the right health and fitness choices one day at a time. I say it is never too old or too late to get started! Let's get it done together!!!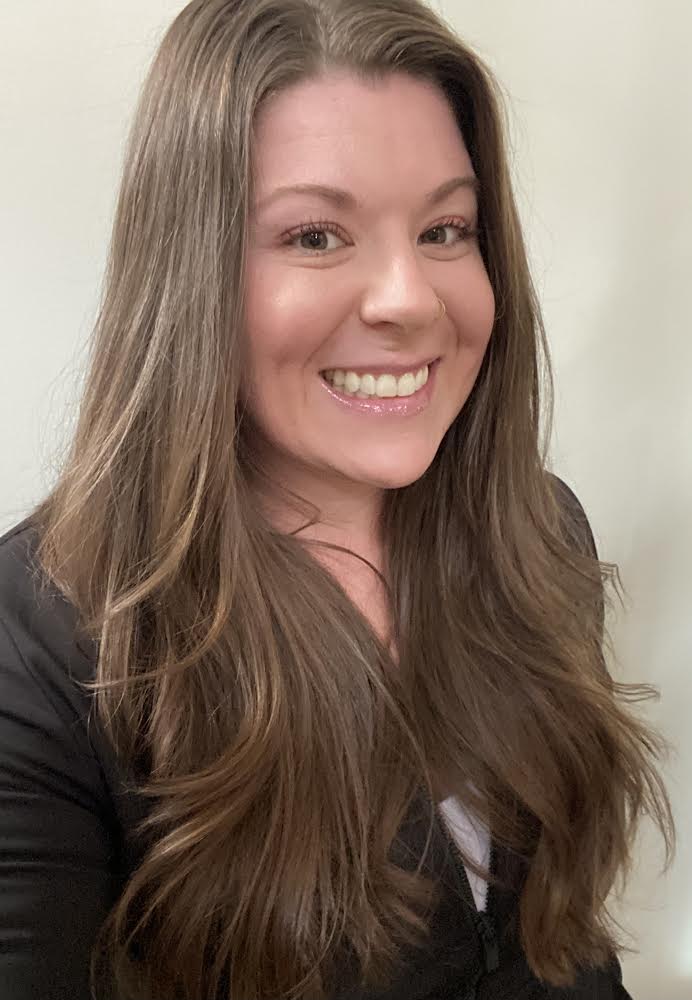 Billie J.
Hey there! My name is Billie and physical fitness has been a part of my life since I was a teenager. I was a 3-sport athlete and tried almost every sport mv school had to offer. From cheerleading to throwing the shot put on the track team, I have always been willing to push myself out of my comfort zone to challenge my body and mind. I used fitness to get me through the challenges of college and graduated with a Bachelor of Science. After college, I worked a full-time job and filled my spare time with trying all kinds of different fitness challenges.
I've trained in Olympic weightlifting, Strongman, Scottish Highland Games, volleyball, kickboxing, long distance running and yoga. I can't wait to use my extensive training experience to help you achieve all your goals and stay functionally fit through all life throws at you! Let's have some fun and get it done!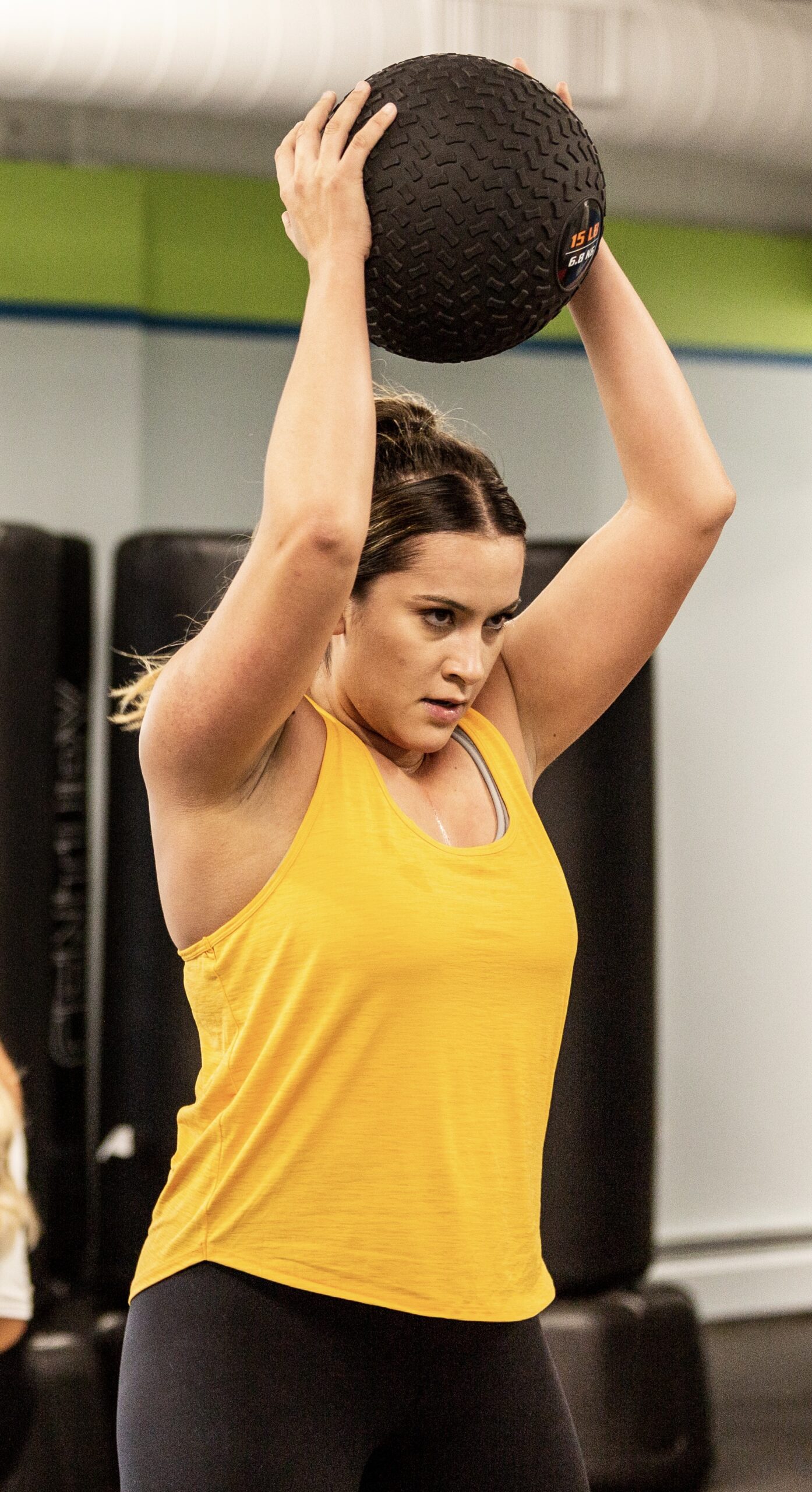 Raquel M.
Hello! My name is Raquel! I have been involved in sports throughout high school and college. I carried my passion of playing volleyball into coaching. I have coached high school volleyball for 5 years. I am a graduate from North Dakota State University, and I competed Miss USA in 2017 representing North Dakota live on FOX Television. My passion is helping others achieve their goals by finding the right balance between work and personal life. When I am not at the gym coaching or working out, I am out showing and selling houses as a Licensed Realtor in MN. I am excited to help others to excel their fitness skills and finding the right balance that fits them.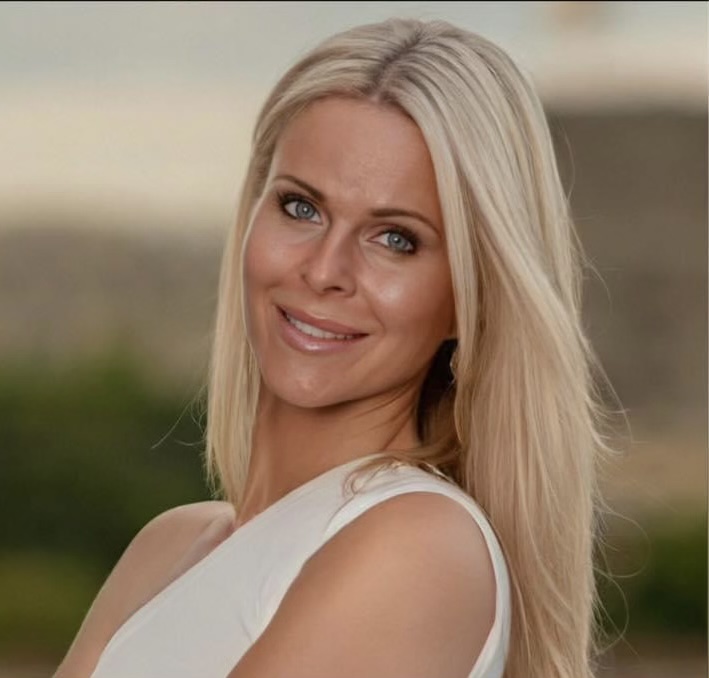 Patrice V.
Hello, my name is Patrice! Trained in kickboxing and strength instruction, I have been a part of the health and wellness industry for several years.  My mission is to help people feel strong, confident, capable, and, most of all, happy! I love coaching and pushing limits to go far beyond our own expectations. When I am not in the gym I am parenting four teenagers or putting my finance degree  to use by structuring home loans.